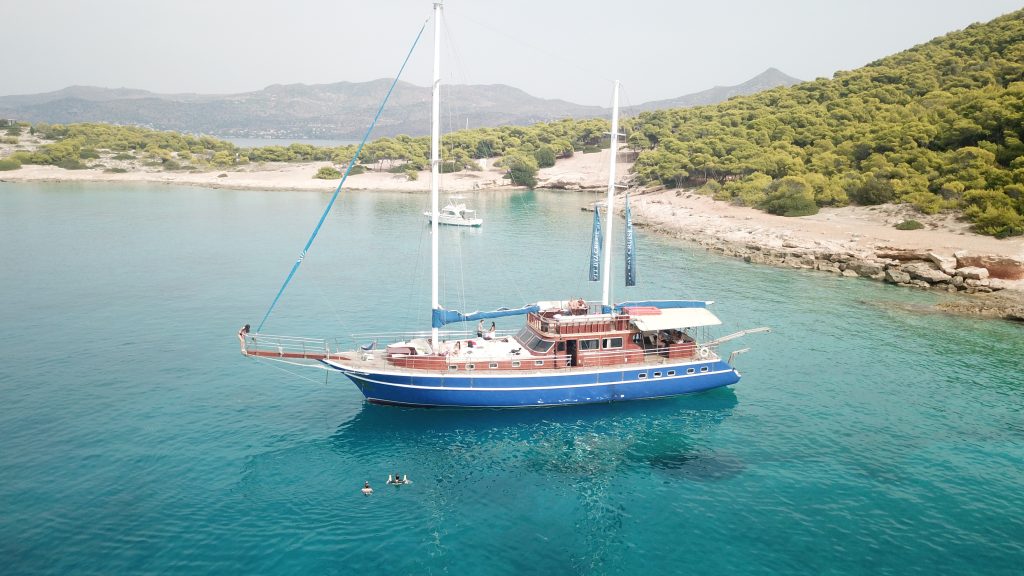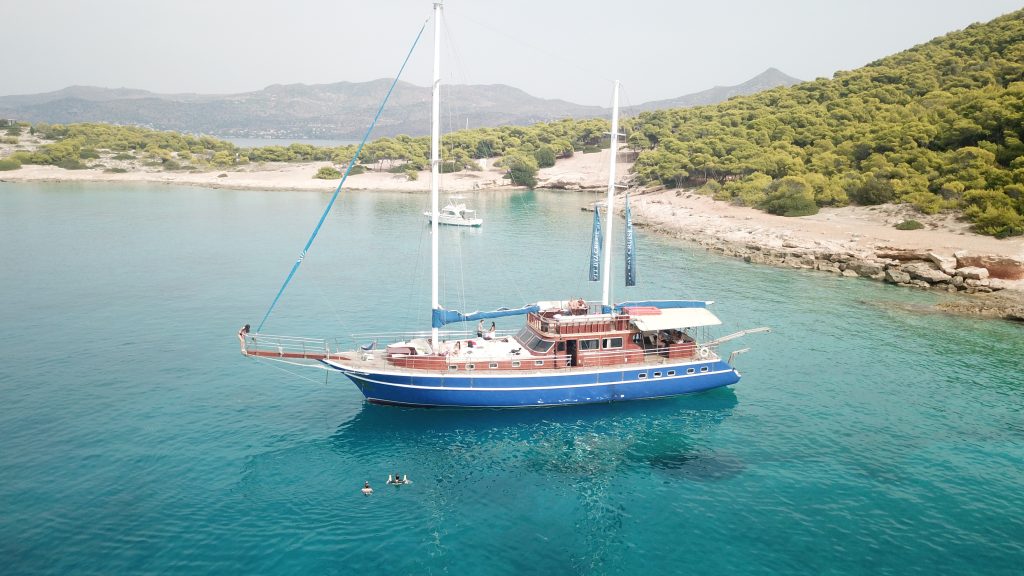 ALL DAY CRUISE AEGINA-AGISTRI-MONI
Sea, sun, culturegreek cuisine and incredible scenery everything on an all inclusive cruise. Join us in an unforgettable sailing semi private all day cruise, dive into the turquoise waters, relish the Mediterranean sun and soak up the unique Saronic island lifestyle.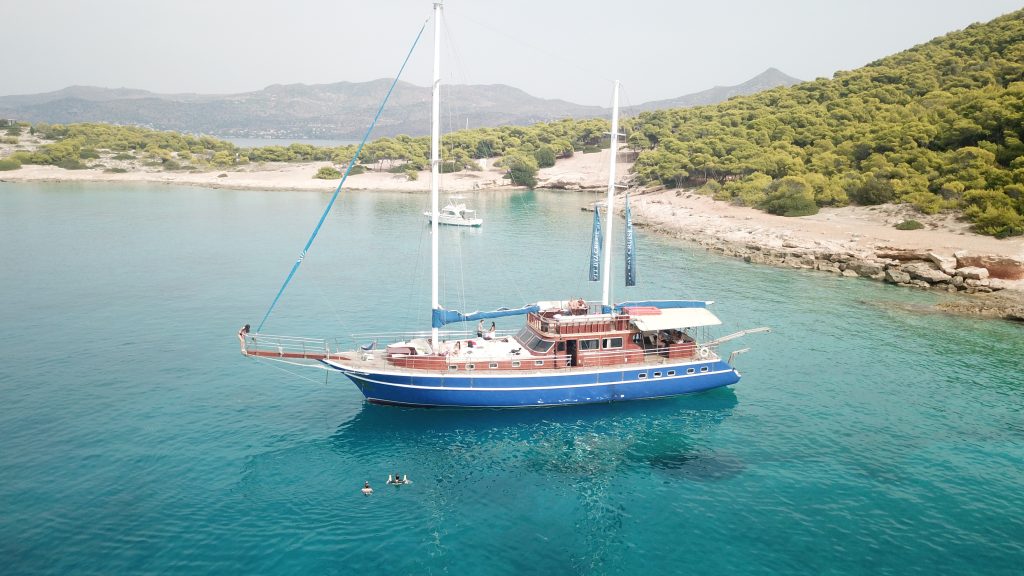 1 DAY CRUISE EPIDAURUS-UNDERWATER CITY-APONISOS-AEGINA

The unique luxury semi-private 1 day cruise all along the Saronic Sea to Epidaurus, Underwater city, Aponisos and Aegina.VIP Treatment Privacy- Comfort- Luxury. Explore 4 beautiful destinations. Lunch with delicious Mediterranean-Greek food and traditional wine and beers 2-3 stops for swimming and sunbathing.